Cuff "Armenian"
This model features the word "HAY", which means "Armenian" in Armenian.
This jewel embodies the culture, history and language of the Armenian people.

- Available finishes: gold-plated, silver-plated
- Cuff size: width 4 cm
- Size: cuff adjustable to your wrist
- Case offered
- Use a cotton cloth or chamois or eyeglass cloth to clean your jewelry and rub gently. Do not apply any product.
- In everyday life, take care of your jewelry by protecting it from toxic substances, such as perfume, creams, chlorine or salt.
- Our jewelry likes to be pampered, so take care of it so that it will stay with you as long as possible.
Your gift wrapping offered for the purchase of this product!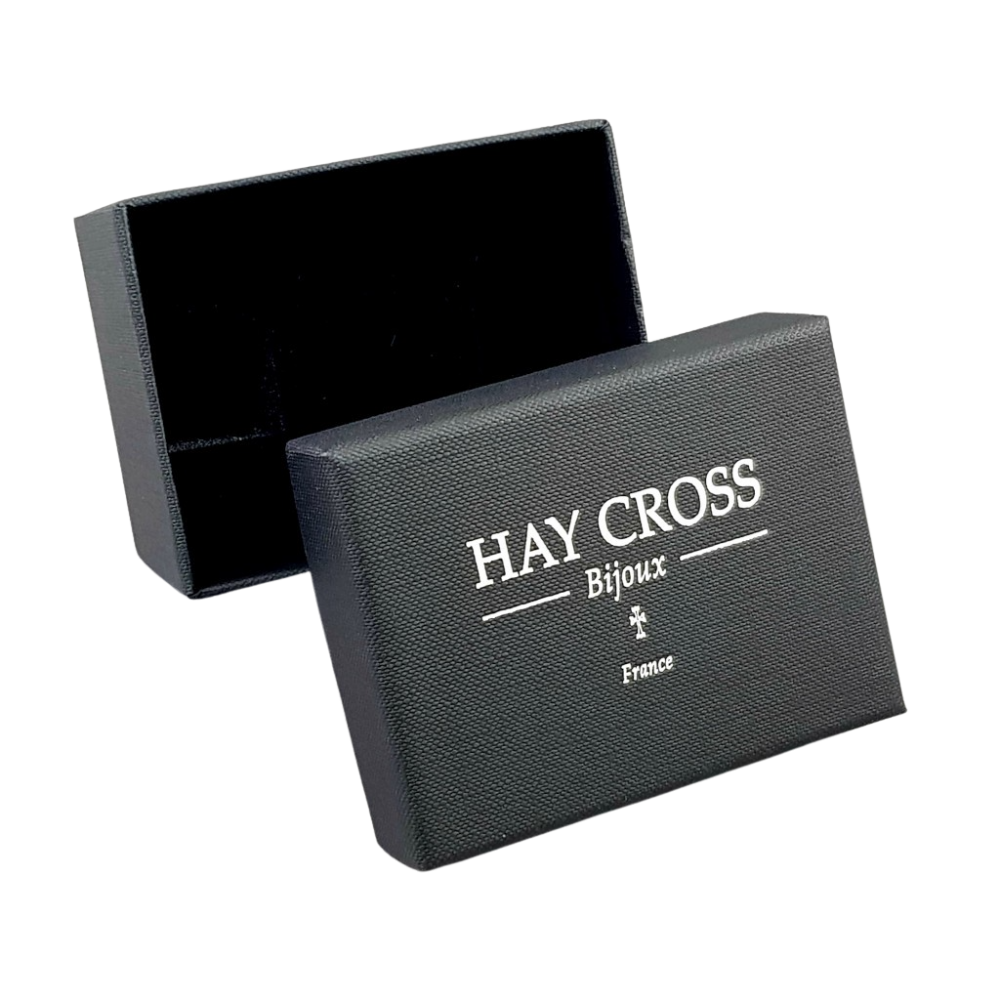 Grande boîte cadeau Hay Cross
Large gift box for a Rock Hay bracelet (beads), a cuff or a leather bracelet.
Dimensions: 8.5x6.5x6cm

offered