Chain Bracelet Man "Ashot"
This model is composed of a chain bracelet with an aged silver plated plate that represents "Mount Ararat".
Mount Ararat" is a national symbol for the Armenian people. It is the highest peak (5,137 meters above sea level).
This volvan with its summit covered with eternal snow is located in the Armenian highlands.

- Finish : antique silver plated.
- Dimensions of the plate: 2.2 x 0.9 cm
- Width of the chain: 1cm
- Three sizes available
- Small Hay Cross gift bag included
- Use a cotton cloth or a chamois or eyeglass cloth to clean your jewelry and rub gently. Do not apply any products.
- In everyday life, take care of your jewelry by protecting it from toxic substances, such as perfume, creams, chlorine or salt.
- Our jewelry likes to be pampered, so take care of it so that it will stay with you as long as possible.
Your gift wrapping offered for the purchase of this product!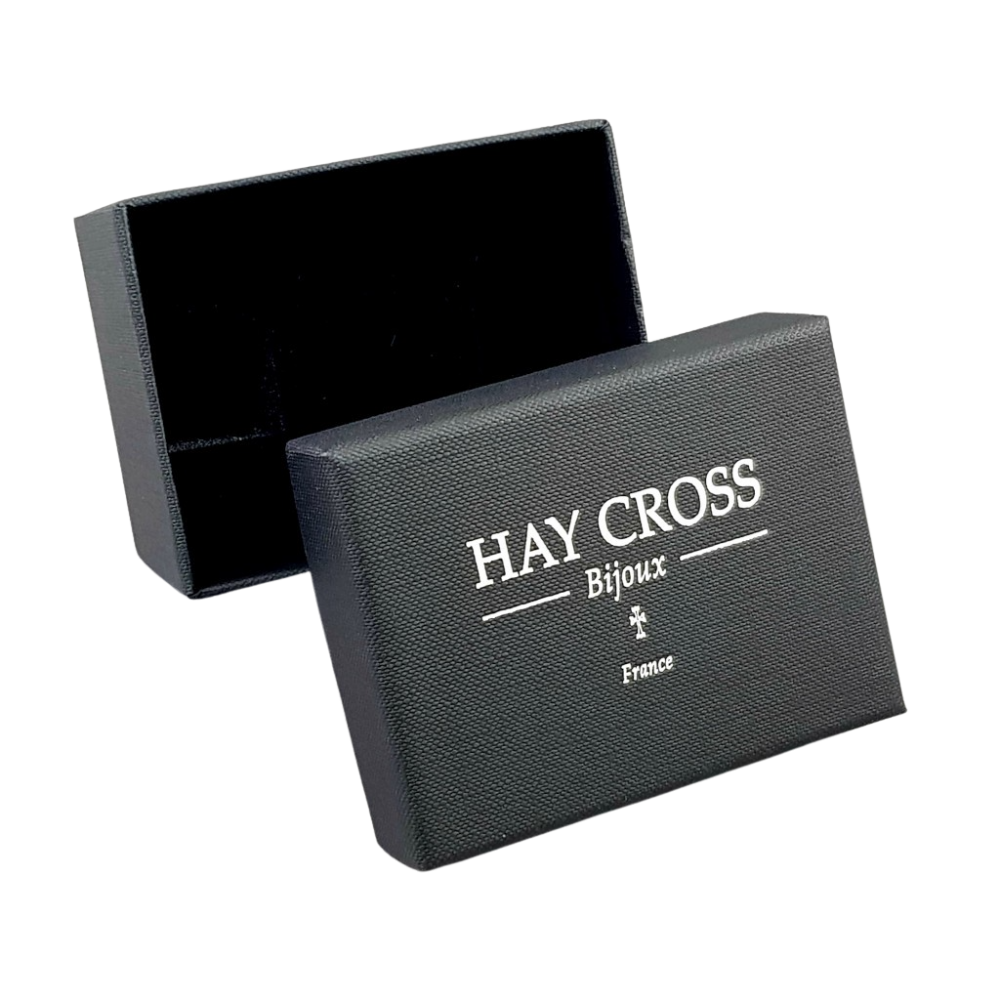 Grande boîte cadeau Hay Cross
Large gift box for a Rock Hay bracelet (beads), a cuff or a leather bracelet.
Dimensions: 8.5x6.5x6cm

offered